January 11, 2022
Posted by:

shadow-management-wpadmn

Category:

Tips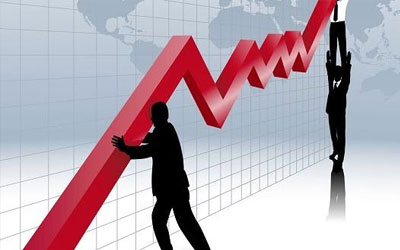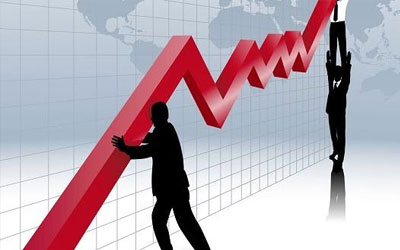 It's been over two years since the covid-19 pandemic "disrupted" the world as we know it. The good news is, we're now in a much better position to predict what life will look like going forward, both personally and professionally.
No matter what career stage you're in, understanding the 2022 job market trends sparked by the pandemic will help you form a much more effective job search strategy.
Keep reading to learn how to improve your job search and plan your most successful career year yet!
Trend #1: It's a Candidate-Driven Market
Breaking it Down
You've probably heard of the Great Resignation, the ongoing phenomenon where a staggering number of employees are voluntarily leaving their jobs.
While Canadians aren't embracing this trend nearly as quickly as American workers, this much is certain: recruiters are struggling to attract and retain top talent. The Globe Newswire reports that over 84% of Canadian companies may continue to find it challenging to fill open positions in 2022.
What This Means For You
If you're a strong, highly qualified candidate, you have a lot more leeway to be picky and choose positions that fit your goals and preferences.
Job Search Tip(s)
Confident about your qualifications? Don't settle! Take some time to nail down precisely what you bring to the table so that recruiters will see your value. Also, practice strong negotiation skills to help you secure offers that reflect your worth in terms of salary and work arrangements.
Trend #2: Remote Work is Here for the Long Haul
Breaking it Down
At first, remote work was just a slapdash solution companies implemented while figuring out what to do next. But then something unexpected happened: people liked it! Workers quickly recognized the benefits, including travel cost reductions, time savings, and routine flexibility.
A 2021 survey conducted by FlexJobs found that despite the challenges of remote work, 65% of respondents want to work from home full time after the pandemic, and 33% want a hybrid model.
Well-known companies like Apple and Amazon have embraced this by switching to long-term remote and hybrid work, and countless other companies have followed suit.
What This Means For You
Remote work is here to stay in 2022 and will continually affect the foreseeable future job market.
The upsides include greater flexibility and a wider pool of opportunities since many jobs are no longer location-bound. But the downsides include potentially feeling isolated from your team and blurring the lines between your personal and professional life.
Job Search Tip(s)
Don't be afraid to apply for jobs in a different province, state or country
Prepare well for remote job interviews by removing distractions and ensuring you have reliable internet
Add 'strong remote worker support' to your list of employer criteria. Does the company have adequate technology? How do they make sure remote employees feel included? These are great questions to ask interviewers!
Trend #3: Soft Skills Matter More Than Ever
Breaking it Down
As mentioned earlier, the most significant hiring challenge Canadian companies currently face is a shortage of skilled workers. Thanks to increased remote work in 2022 (and other job market trends ushered in by the pandemic), job seekers must equip themselves with dynamic soft skills to thrive.
So, what are employers looking for in 2022? Here are a few things according to FlexJobs:
Self-management and motivation
Strong communication across various platforms
Team player mindset
Emotional intelligence
What This Means for You
Soft skills have always been a must for top candidates, but the overall shift in workplace dynamic means they're more critical for standing out than ever. A successful job-hunting strategy includes understanding relevant, in-demand soft skills and showcasing them effectively.
Job Search Tip(s)
Take stock of your transferable skills and highlight them in your resume and cover letter. Even if a job description doesn't do a great job of spelling out soft skill requirements, take the initiative to demonstrate them in your marketing materials.
Trend #4: Speaking of Marketing Materials… a Strong Personal Brand and Online Presence is a Huge Asset
Breaking it Down
Social media quickly gained popularity as a recruitment tool well before the covid-19 breakout. But the pandemic severely restricted our ability to meet in person, forcing recruiters to rely even more heavily on online means to scout and interview job candidates.
For example, 92% of American employers now use social media and professional networks for recruiting purposes, much more than the traditional job ads and referrals.
What This Means for You
Embrace social media and professional platforms to boost your chances of finding a desirable job in 2022. Doing so will make you more visible to potential employers and demonstrate your eagerness.
Job Search Tip(s)
Start a LinkedIn profile and use it as an online resume. Update it regularly with your skills, accomplishments and experience. Also, many employers use social media (Facebook, Instagram, etc.) to vet candidates. It's okay to be yourself, but be mindful of what you post.
Trend #5: Freelancers and Consultants are in High Demand
Breaking it Down
The last job market trend to mind in 2022 is the rise of contract and freelance work.
According to globalnews.ca, nearly 70% of Canadian employers want to hire such workers post-pandemic. This is due to a mix of employees who no longer wish to commit long-term to a single employer and companies who want to cut costs on full-timers.
What This Means for You
If you value freedom and flexibility, freelancing may be for you. With companies looking for more and more consultants, self-employment is no longer a pipe dream!
Job Search Tip(s)
If you want to work independently, consider pitching your skills on a contract basis, even if the companies you're interested in are looking for a full-time worker. They might not have considered the cost savings and other benefits!
So there you have it! If you've been wondering how to search for jobs more effectively in 2022, these job market trends will give you a good start. Use this information to strategize and land the job you want this year!