June 23, 2022
Posted by:

shadow-management-wpadmn

Categories:

Interview Tips, Tips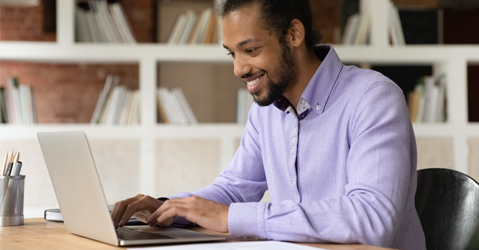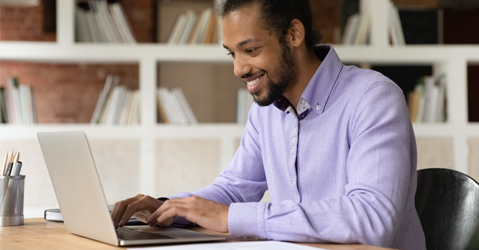 A resume is a necessary and powerful professional branding tool whether you're starting your first job, shooting for a dream promotion, or completely changing careers. But how do you know when it's time to partner with a professional resume writer instead of continuing to DIY the process? There's a time and place for both, and these seven signs can help you decide which option will get you the best results.
Is a professional resume writer worth it? Keep reading to find out.
7 Reasons You Might Need a Professional Resume Writer
You Struggle With Self Promotion
Like most people, you've probably heard that "humility is a virtue" all your life. While that's true, excessive meekness can hurt your career growth! Remember that your resume isn't just a list of all of your qualifications; it's a strategic marketing tool, meaning the goal is to sell yourself to your prospective employer.
Every item on your resume must highlight why you (and no one else) are the perfect fit for this job opportunity, and it's tough to do that convincingly if the idea of self-promotion makes you uncomfortable.
A professional resume writer understands the art of tastefully highlighting personal accomplishments. In other words, you don't have to brag about yourself – we'll do that for you while being classy about it!
You're Not Sure What Makes You Unique
What makes you unique?
You're not alone if you struggle to answer this question with your resume. But whether you have a career in a highly specialized, niche market or work in a common industry, it's essential to know what makes you different.
In fact, recruiters and hiring managers expect you to.
I've been a resume writer for over 20 years and have written hundreds of resumes at this point. I have found that people often struggle with recognizing and articulating their uniqueness because they take their skills and experiences for granted. However, remember that what comes naturally to you is often a complete mystery to others!
A professional resume writer will take the time to walk through your career journey, dig deep into strengths you didn't know you had, and sharpen your superpowers in written form. This exercise can help you create a compelling resume and give you confidence for your interviews.
Your Feel Like Your Resume Keeps Slipping Through the Cracks
Maybe you're confident that you have the skills and experience but have a sneaking suspicion that your resume isn't finding its way to the right people. Perhaps every time you submit a job application, you hear crickets. There are several reasons this might happen, and one of them is that your resume may not have an ATS-optimized format.
If you don't have much ATS knowledge and are applying to jobs that primarily use these systems, it may be wise to seek help from a professional resume writer.
You're Unclear About What Hiring Professionals Want to See
This challenge most often pops up for two types of people:
Those who are at the very beginning of their careers and feel like they don't have much experience to pull from
Those who have been working for many years and have difficulty narrowing down their expertise to the most relevant milestones
Either way, recruiters and hiring managers often scan hundreds of resumes when trying to fill a position. It's important to understand what information to include, what to leave out, and how to format everything to convey your message as effectively as possible.
A professional resume writer will ensure that you have a crisp, well-written document that combines every core element hiring professionals look for.
You're Applying for Mid-Career or Higher Positions
Anyone can benefit from working with a professional resume writer, but it's often not quite as critical for entry-level positions. For the most part, hiring professionals understand that you're just starting out, so they don't expect to see a long, impressive track record of career milestones and accomplishments.
However, if you're seeking a mid-career or higher position (not to mention a significant salary bump!), you need to demonstrate your experience powerfully yet succinctly.
You Have a Unique or Bumpy Employment History
Everyone's career story is unique. Some experience a straightforward progression while others go through lots of twists and turns along the way. There's no wrong way to build a career, but if you're in the latter category, it may feel more challenging to craft a strong resume.
You may be a stay-at-home parent looking to relaunch your career after a long break.
Or perhaps you've dabbled with self-employment and now want to move back into corporate work.
Or maybe you've had several types of unrelated jobs, and your career path feels all over the place.
A professional resume writer can help you weave your skills, qualifications and experience into a cohesive story that fully represents who you are and what you can do.
Your Job Search is Stressing You Out
Lastly, this may not feel like a strong enough reason to invest in a resume writing service, but high anxiety around your job search can prevent you from thinking clearly, taking action and generally defeat your progress. It's easy to get lost in the weeds when you're stressed! If your job search process is starting to feel overwhelming, you may benefit from an objective voice and a second set of eyes over your personal branding materials.
While a professional resume writer's primary job is to help you produce strong cover letters and other documents, the best ones will listen to your general job search challenges and help point you in the right direction. Even if that means referring you elsewhere!
So, with all that said, should you hire a resume writer? It depends! Generally speaking, if you have a strong, well-formatted, ATS-optimized resume, you should be well-positioned to land interviews. But if you're not getting good results despite your efforts, it may be time to seek professional help!