October 4, 2021
Posted by:

shadow-management-wpadmn

Categories:

Applicant Tracking Systems, Tips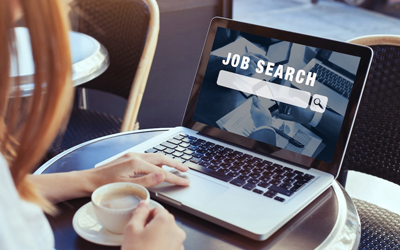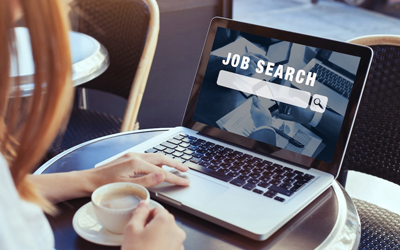 Have you ever heard of an applicant tracking system (ATS)? If this isn't your first time reading about them, you may have learned that 75% of applications never reach human eyes, thanks to this controversial piece of technology. As an ATS expert with 20 years of experience, I can tell you that highlighting your best skills and expertise and keeping other resume writing best practices in mind is undoubtedly crucial for your online job search success.
However, is the statistic I mentioned above accurate?
In today's article, I'll go through some ATS basics, address this anxiety-inducing question, and share what a resume writer really does.
Understanding ATS Basics
Before diving into the statistic itself, let's quickly cover the basics of this tool and how employers use it.
What Is an ATS?
An applicant tracking system is a hiring software program that makes it easier for companies to streamline their recruiting process by organizing and processing candidate applications. Back in the day, hiring managers would receive hundreds, sometimes thousands, of applications and process each one manually.
Now, imagine a company like Google, which gets hundreds of thousands of applications per year. As you can imagine, doing everything by hand would not be efficient at all!
Nowadays, most companies use an ATS to manage administrative and other tasks within a fraction of the time.
How Does an ATS Work?
An ATS's primary goal is to help employers find, process, and snatch up quality candidates as quickly and efficiently as possible. This tool can accomplish that in a tonne of different ways, including:
Creating detailed job descriptions and posting them in strategic places
Scanning applications for keywords and matching them against the search terms used by recruiters
Automating parts of the candidate communication process (e.g. sending out update emails or reminders about upcoming interview appointments)
Building a database of candidates who might be suitable for future recruiting needs
Organizing statistical data for preparing mandatory compliance reports
With a list of benefits like that, it's not hard to imagine why at least 75% of companies use an ATS.
"75% of Resumes Are Rejected By Applicant Tracking Systems Before Ever Reaching a Human." Truth or Myth?
Here's the thing.
Articles that cite this statistic almost always quote a study completed by Preptel, a consulting company that shut down back in 2013. In other words, it's a wildly outdated statistic!
Also, an applicant tracking system may indeed knock your resume out of the race early, but that's usually because you're likely not meeting specific pre-screening qualifications. For example, when submitting a job application electronically, you might need to answer basic questions like: "Are you available to work on weekends?" or "If you don't already reside in Toronto, are you willing to move here?"
If these are deal-breakers for the position and you answer no, then of course the ATS will reject your application.
But for the most part, as long as you meet the basic requirements (a.k.a, the initial "knockout" questions), an actual human recruiter will physically scan your resume at some point. That's partly because they don't want to miss out on top talent accidentally! It is simply not possible (or in a recruiter's best interests) to leave all the screening to a machine.
So, What Does This Mean for You?
The above statistic causes job seekers like you unnecessary stress and perpetuates the idea that AI can replace real human recruiters.
That's not true.
An ATS is simply a project management system that facilitates the recruiting process so that hiring professionals can focus on the strategic parts of their job. But this software can't replace seasoned recruiters; using it is basically like having a virtual assistant that makes life a lot easier.
So what does this mean for you as a job seeker?
First, while ATS systems can sometimes frustrate the job application process, they can also benefit you as a candidate through:
Greater technological flexibility: while many application systems will often force you to apply through a desktop computer or laptop, ATS tools can provide a mobile-friendly experience, allowing you to apply from pretty much anywhere
Application status tracking: ATS systems often allow you to keep better track of your application status online, reducing stress and anxiety
Less drama overall: ATS systems create candidate profiles that show which jobs you've applied for in a company. Among other things, this helps recruiters avoid accidentally interviewing you multiple times or even fighting over you for different positions within the same organization
And second, there isn't some evil algorithm that automatically disqualifies you from jobs unless you crack the secret code. Writing an "ATS-friendly" resume is more to do with making sure your application gets better results, particularly when recruiters are sifting through them.
At the end of the day, it's a human being – not a robot – that assesses how qualified you are for a position.
3 Ways a Professional Resume Writer Can Help You Win at Your Job Search
While professional resume writers like myself incorporate an intricate understanding of applicant tracking systems in our work, our focus isn't helping you "beat the robots." We help you demonstrate that you're the best candidate for the job by:
Understanding Industries and Job Requirements Intimately
A professional resume writer knows how to research and understand your industry, as well as the requirements of similar positions. This allows us to include relevant details in your resume, which shows recruiters that you put some real thought into your application.
Showing Your Uniqueness
Hiring processes take each candidate through highly standardized practices, meaning it's often challenging to stand out as a unique individual with a unique experience. Resume writers will interview you to discover and highlight what makes you different from everyone else applying to the same job, which is especially important if you have a hard time singing your own praises!
Using Keywords THE RIGHT WAY
A decent number of job seekers are aware that they need to tailor their resumes with job-specific keywords. However, there's a right and wrong way to do it. For example, if you stuff your resume or CV full of buzz terms and keywords without adding value, employers will skip past the fluff.
If you've been trying all the above without much luck, it might be time to talk to an expert.
Contact me for a free resume review to get an interview with less time and less stress!